The main purpose of dental implantation and prosthetics
Implantation and prosthetics are procedures for restoring teeth.It is implantation that allows you to restore the dentition even after complete adentia. The functionality of the dentoalveolar apparatus can still be restored through prosthetics. So the modern dental clinic "ImplantLab" offers a large number of different methods of prosthetics and implantation, at very affordable prices.
Characteristics of the implantation procedure
Implantation is recommended if one or more teeth are missing. The tooth root itself is replaced with a special titanium alloy.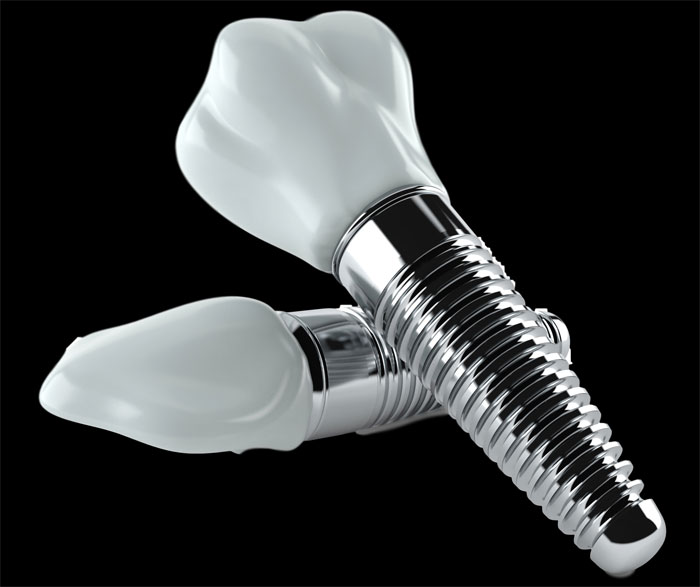 After the implant is inserted, it is evenly distributed to the bone tissue, resulting in:
the gastrointestinal tract functions normally;
diction doesn't get worse;
the facial features don't change.
The implant has a long service life and it is almost impossible to distinguish it from ordinary teeth.The main advantage of the implantation procedure is that when installing the implant, you do not need to grind off adjacent teeth.Treatment in this way can last 3-4 months. Such a procedure as dental implantation at a fairly high level is carried out by specialists of the ImplantLab clinic. The minimum service life of the implant is 15 years. These types of crowns have high aesthetic properties. When the implant is inserted, the process of bone resorption stops.

In addition to implantation, dental prosthetics can be performed, which is more cost-effective than implants.
Prosthetics as a quick way to restore teeth
The prostheses themselves can be either removable or non-removable.
Removable dentures can be in the form of:
butterflies (beetle);
a sandwich;
shoulder straps
plastinochnye.
It should be noted that the bug or butterfly prosthesis is one of the most inexpensive, it is often ordered for the loss of front teeth. If there are no more than 3 units in the oral cavity nearby, then it is already recommended to install a fixed structure. Also, a fixed prosthesis can be used if a person has periodontitis that destroys the roots of the teeth. A fixed prosthesis helps to replace a lost tooth. Fixed dentures are recommended to be installed when the patient needs partial prosthetics.
In case of tooth loss, prosthetics and implantation procedures should be performed immediately. If this process is delayed, then you will have to straighten the taste, cut off the teeth by moving them, cover them with crowns and only then proceed to the procedure for restoring the removed teeth.